Products
联系我们
泉州达锋机械有限公司

手机:18959735709 (微信同号)




地址:福建省南安市水头镇海联创业园工业大道25号
Hydraulic Multiblade block cutter
【产品名称】Hydraulic Multiblade block cutter
【产品型号】DF1650/980
【所属类别】Large cutting machine series
【生产厂家】DAFON Machinery
【浏览次数】15443
【添加时间】2021-08-27 01:59:25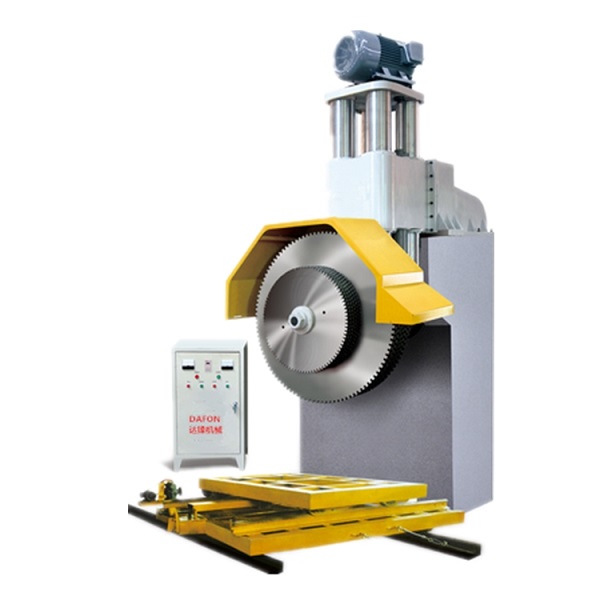 Functional properties:
In 1, the machine is based on the combination of sawing, through the optimization of modified into4 columns, the machine is adopted hydraulic tightening structure, the overall good rigidity,small space, effectively lower the cutting process the sloshing, the production of plate with high precision.
In 2, the column uses the unique combined sealing device, greatly reducing dust on hydraulic component damage, prolong the service life of the machine.
In 3, the main control box is composed of a frequency converter, transformer, AC contactor, a time relay and other main parts to realize automation, effectively control the hydraulic lifting, walking speed of worktable. Improve machine humanized, operation safety, efficiency.
Technical parameters of Technical Data :
Body size

(

mm

)

3200*1650*900

Saw blade diameter

(

mm

)

1650

Most

saw the number

(

PCS

)

12big 12 small

The lifting stroke

(

mm

)

1000

Machine weight

(

T

)

12
a