Products
联系我们
泉州达锋机械有限公司

手机:18959735709 (微信同号)




地址:福建省南安市水头镇海联创业园工业大道25号
Infrared Bridge Cutting Machine DF-400/600/800
【产品名称】Infrared Bridge Cutting Machine DF-400/600/800
【产品型号】DF400/600/800
【所属类别】Infrared Bridge Cutting Machine series
【生产厂家】DAFON Machinery
【浏览次数】3102
【添加时间】2021-08-27 02:01:29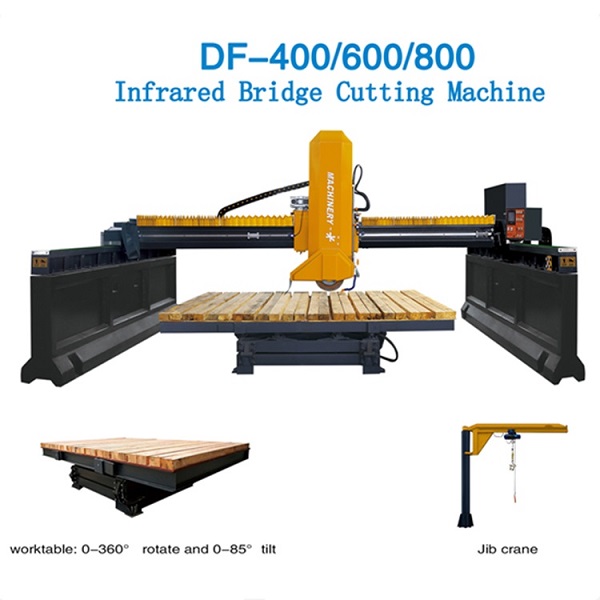 DF-400/600/800 uses PLC system and human-machine Interface, combined with Ultra-high precision rotary encoder to locate and infrared device,uses inverter to control left-right feeding, adjusts the speed according to the stone material.It uses hydraulic lifting system,main spare parts adopt imported good-quality materials.Thus the whole machine is featured as high cutting effciency,high cutting precision, high stability,easy-operating to suit granite and marble with high value and big size.
Features:
The machine adopts PLC control system, can automatic work.

Machine parts using high-quality steel manufacturing, Electric control parts adopt advanced imported components assembly precision, Beam protection device, and is equipped with touch-based operating system, so with the advantages of high precision, high stability, high efficiency, easy operation, etc.
Technical data
a